@SeanDavidson and @543N




Posts :

24


CO Handle :

@SeanDavidson @543N


Join date :

2011-07-23


Location :

Corona California


Age :

23


Awesomeness Meter :

0


Awesomeness Meter :

79



For a second there I almost thought there was nothing there. For several minutes there the image didn't load.

Janet Green




Posts :

66


CO Handle :

Janet Green


Join date :

2011-07-18


Awesomeness Meter :

7


Awesomeness Meter :

179



Here's my nemesis, Kaa.
Thought I'd make a reptile man that comes from my hero's own homeland.
Let's breathe some life back to this topic. So here are my current nemesis, tomorrow I'll prolly get another one:
This is the first one I ever made, big bad Tiamat. Couldn't get the dragon face quiet right. Need to do some working on it (PM suggestions!). Power: Fire
Coming up next is the Zen Fist Master: Kimahri (God I'm going to share a prison cell with Megaupload CEO for this copyright infringement). Think this is a final version cause I don't know how can I improve him. Power: Martial Arts, the Katana is just for show, true men fight with fists!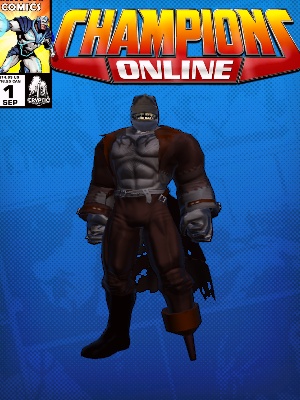 Sailing across the Seven Seas, arrives Captain Jones. I knowz, lacking a Shark Tail, but lazy me hates Lemuria and hasn't gotten to farming the 5000 Sea Creatures. Once I get tail he will be on final version. Power: Single Blade, arrrr.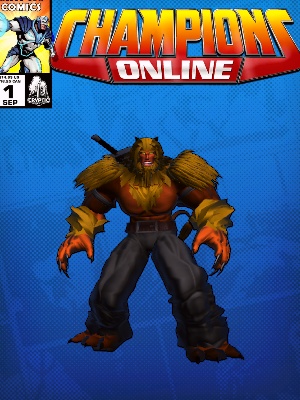 Recently after escaping
File Island
Stronghold, here comes
Leomon
Leonidas. Also he is on final version unless I stumble upon my lost
originality
creativity, lol. Power: Fighting Claws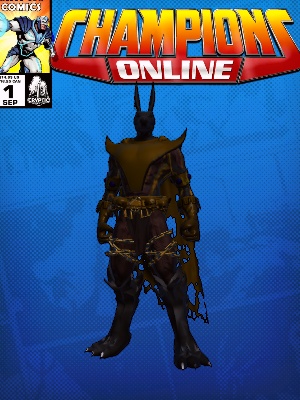 And last one, soon to be shipped to Westside Prison, the awakened guardian of the Netherworld, Anubis (seriously FBI, here's my adress, I won't make any resistance). Most certain this one is on a final version, maybe I'll add Scourge Bracers but more than that is finished. Power: Darkness
So those are my guys. Any suggestion for next nem. Bear type was supposed to be my next nem, but someone has not been killing Manimals and Corrupted Animals lately xD.
For my final nemesis (loooooooooooong way to 18) I plan to mash up parts from all previous nemesis to create the ultimate Chimera. Shadow Destroyer gonna be so proud of me :3

Fenrir




Posts :

22


CO Handle :

@lezard2102


Join date :

2012-04-03


Awesomeness Meter :

0


Awesomeness Meter :

26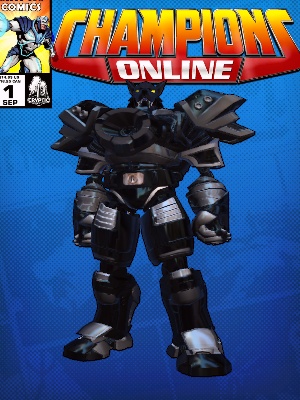 New nem! Cloned from a drop of my own blood by the evil mad scientist Teleios, R-Volk 2100 posses a huge array of weapons, which combined with the supernatural strength inherited from my blood, makes him a deadly weapon. Designwise I know I could have done better but robot parts are very limited for Silvers


Fenrir




Posts :

22


CO Handle :

@lezard2102


Join date :

2012-04-03


Awesomeness Meter :

0


Awesomeness Meter :

26



Similar topics
---
Permissions in this forum:
You
cannot
reply to topics in this forum